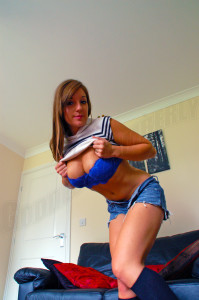 I truly wish to know why you pets leave yourself so wide open to attack online.. Richard, from those of you who follow Me on www.moneyovermen.com, has done that over and over. First I simply found his facebook page and subsequently is PREGNANT (at the time) girlfriend. This basically meant I had him by the balls but the only problem? Richard is a broke ass. I can milk perhaps 400 out of his lame ass a month strictly off the information I have on him but that is about it.
Simon though? He told me he read about poor Richard who to date still has information live on My main blog because he is too broke to get it removed. Simon thought he was real protected as he contacted Me via emails that weren't associated with his real facebook account and didn't use his real information. Simon thought he would be the one blackmail fetish head that could escape unscathed but alas he danced too close to the flames. Over time this block head also fell prey to My ways, as he slipped information such as loving his local country club. For most this would not be telling information but for Myself it was a wealth being as I had his real ip address from visiting My blog! From there I knew his city and state and well his city was small with only one feasible country club remotely near. He then told me about a golf tournament he entered and won third place and roughly the dates he went. I googled that country club's website and BAM Simon Franklin.. awful name please slap your parents..
I then toyed with him and dropped information such as asking how was second place James doing? He knew he hadn't revealed the real names of his friends so how did I know them? Because I am the Ultimate Blackmail Mistress that is how! He doubled backed and tried to quiz Me but I only showed I had MORE information from there. I could feel his sweat dripping of his brow from clear 300 miles away! He was stumped on how I had his information. It was too late though, I had screen capped everyone on his facebook friends list as his country club had a page and all I had to do was look at the likes to find him. His facebook page was open too which meant lots of photos I nabbed on top of links.