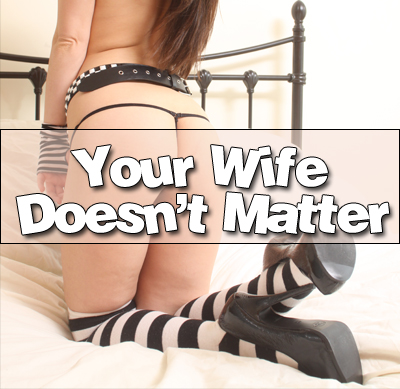 I get soo many many messages daily about the impact I have on my submissive's wives. I honestly do not care and no it is not a question or matter of innocence. They are not being hurt by anything I have personally done. What I do with my subs during fetish play is not cheating on a romantic relationship as BDSM is not exclusively romantic. Sex itself is not exclusively romantic. Therefore when I out pets to their wives I am just making them aware of a situation that has been going on.
Now whether they care or not is none of my concern and the impact it has on the marriage is of little consequence or matter to me. Many wives already knew their husbands dabbled in BDSM and dont care. They are annoyed they got a call about it though haha! For those that are devastated well… is them NOT nowing serving them any favors? Clearly they do not have a good enough relationship with their spouse that they know about the kinky side of their spouse or that their spouse is giving into that urge. The kink is then a cancer to the relationship and whether or not the wife knows bares no burden on me. I am simply then just the doctor telling the patient about the cancer. IT could be argued that I hurried the cancer along in my ill regard to stop the submissive from indulging but if it is one thing I have learned about humanity… if someone wants to do something, me saying no means they will just seek it elsewhere. That and I love power play myself so why not indulge?
A heartless view on the fetish? Perhaps, but what did you expect out of a true blackmail mistress? This is not just a fetish but a fun lifestyle that I get much gratification out of!