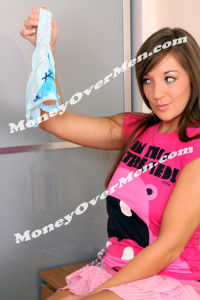 I have been coined the Mistress of Blackmail many times, simply because you can listen to the voice recordings of Myself outing pets to wives. You will find few real blackmail Mistresses online these days. I do dabble in fantasy but know that I have no problem with the real thing. I know how to expertly extract information out of any victim I deem worthy. As I have already prove my prowess if you will, My attentions come at a premium. I mean would you expect Jennifer Aniston to do a D list movie for 10 bucks just because you sweet talked her? No.. Even if you baited her telling her that if she was a REAL actress she would do it? … No.
Just like the greats of any genre, I have already shown what I am in a class all My own that I created. Again, other blackmail 'dommes' have come after and made similar claims but where is the proof? Sure Mine now requires you pay 15 dollars but with as many glowing reviews as I have… well… IT is a gamble WORTH risking. I am THE Blackmail Mistress and don't you think for a minute that THAT is not true.
I get so many of you daily believing that I should chase you down, that some how you are magically worthy.. pfft. No.. If you wish for someone who has time on their hands and no pets already sucking away all their attention to chase you.. by all means find another 'goddess' to serve. Those that tribute Me first and show they are not a waste of My time are those who get more than one or two perfunctory answers. Why would someone who is otherwise entertained and inundated with slave requests wish to speak to a potential without proper tribute first? This Blackmail Mistress is in demand and time is a precious commodity that can not be retrieved after spent.. so if you want My time.. Make sure you SPEND first pets. Trust Me, you will not be thought of or missed if you miss your opportunity.
Now back to My 5 grand weekend. Thank you wallet wanker for the tributes after I got back from Vegas. I am frequenting there due to trade shows this year and this lucky pet paid for trip and gave Me 5 grand for coming back. I love pets who work to make Me happy.
Also worth mentioning is Michelle who is ever the good bitch for Goddess and always knows how to bring a smile to My face!